Favorite Links:
For classic boat enthusiasts.

Below are links to a few of my favorite boating sites and forums.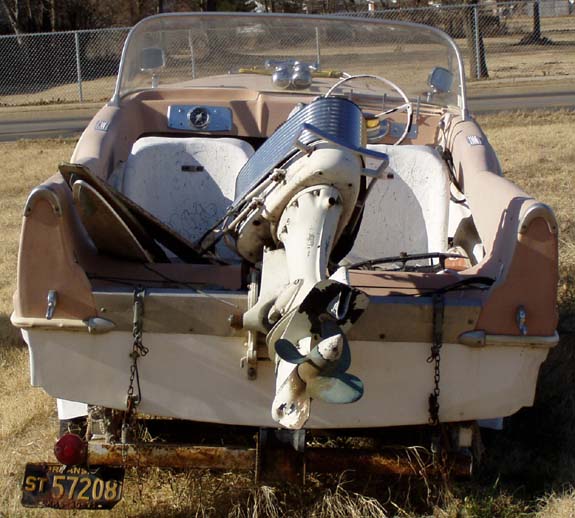 Feel free to exchange links with me, or to make a link on your site that will bring visitors here.
Search Engines
AltaVista You know us as the Internet's original search engine.
Lycos One of the most visited hubs on the Internet reaching one out of every two web users.
Yahoo! With over half a million sites divided into more than 25,000 categories, Yahoo! is both browseable and searchable.
InfoSeek GO Network is a new brand that brings together the very best of the Internet in one, easy to use place.
Favorite Sites
Click here for Red Fish Classics
This new site is for Red Fish boat owners and enthusiasts. It includes owners' boats, history of the Red Fish Boat Company, and an owner's registry.
Click here for iBoats
A great source of information from this huge forum. Check it out!
Click here for Fiberglassics
A definitive source of information about classic fiberglass boats of all makes. Includes, history of companies, a ton of photos, and much more.
Click here for The Mother of all Maritime Links
Just what it says. Hundreds of boating-related links.
Click here for Broke Boats
Boat repair information, help and instructions. Check 'em out.
Click here for John's old Mercury Web Site
Good stuff about old Mercury motors.
Click here for Boat Owner's World
All kinds of good stuff pertaining to boating.
Click here for Vintage 'Glass Boats
The fun site for vintage fiberglass boats!